QS-Wharton Reimagine Education Award (2021-22)
Bronze Winner in the "K12" category
Project Summary
We are happy to announce that we have been approved by the Education Bureau of Hong Kong (EDB ) to launch a Quality Education Fund (QEF) Project entitled "Developing Active Learning Pedagogies and Mobile Applications in Secondary School Mathematics Education".
Extensive evidenced based research has shown that active learning is highly beneficial for students by improving student academic performance, and by promoting an engaging and creative environment stimulating higher-order thinking and metacognition. Combined with technology, accessible even by standard tablets and laptops, a learning environment is created that is suitable both in online and face-to-face formats that unlock the full potential of students.
Drawing on the experience gained after successful implementation of the PALMS Project in a tertiary setting, this QEF Project aims to apply and extend parallel innovative active pedagogies with corresponding PALMS e-tools (e.g.,  YoTeach!, Badaboom! and online whiteboards) in the secondary school setting in Mathematics education.  We are especially encouraged to do this due to our promising results observed after piloting our "Collaborative Problem Based Learning and Peer-Assessment (Co-PBLa-PA)" active pedagogy using interactive online whiteboards with a couple of math classes at Yuen Long Merchants Association Secondary School.
For collaborators in this project, we provide onsite pedagogical and technological support to implement active learning with the aid of technology in the classroom. Our team will develop relevant lesson plans and support its implementation for teachers. These lesson include the following new and improved active pedagogies with their related apps:
A new fun and collaborative, problem-based learning and peer assessment teaching method utilizing online whiteboards;

Interactive in-class activities using YoTeach!, a PALMS developed backchannel chatroom and drawing app;

Gamified problem-based learning through Badaboom!, a Kahoot!-like platform which can implement math expressions and equations.
Together, we hope we can give math students more enjoyment in learning, showcase the powerful impact these learning strategies have on students' learning outcomes, and build a collegial community of teachers dedicated to educational growth and development.
Active Learning Lesson Plans with Teaching Materials
A selection of lesson plans and teaching materials using PALMS tools for technology-enabled active learning can be previewed at the below link: 
Publications and Dissemination
Chan, L.C., Shroff, R.H., Ting, F.S.T., Tsang, W.K., Garcia, R.C.C., (2021) "

Assessing the Effects of a Collaborative Problem-based Learning and Peer Assessment Method on Junior Secondary Students' Learning Approaches in Mathematics Using Interactive Online Whiteboards during the COVID-19 Pandemic

", accepted into the Int. Journal of Mobile Learning and Organisation

"

Collaborative Problem-Based Learning and Peer Assessment (Co-PBLa-PA) – a Robust Novel Active Pedagogy for F2F, Hybrid and Online Modes

"

, CUHK Learning and Teaching Expo, July 29, 2021
Awards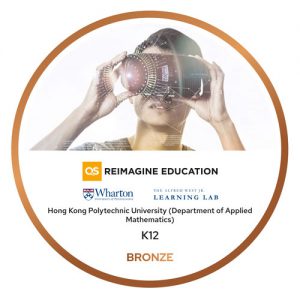 We are honoured this year to have won the following award this year at the 2021-22 Reimagine Education Awards:
Bronze in the "K12" Category for our AMA project "Developing Active Learning Pedagogies and Mobile Applications in High School Mathematics Education"
There were 1100 applications this year, and only 50 medals were awarded. There were 8 shorlisted in our K12 category.  Many thanks to our 40+ teachers from 9 schools, who have taken the chance to collaborate with us and try something new to increase active learning in their Mathematics classes!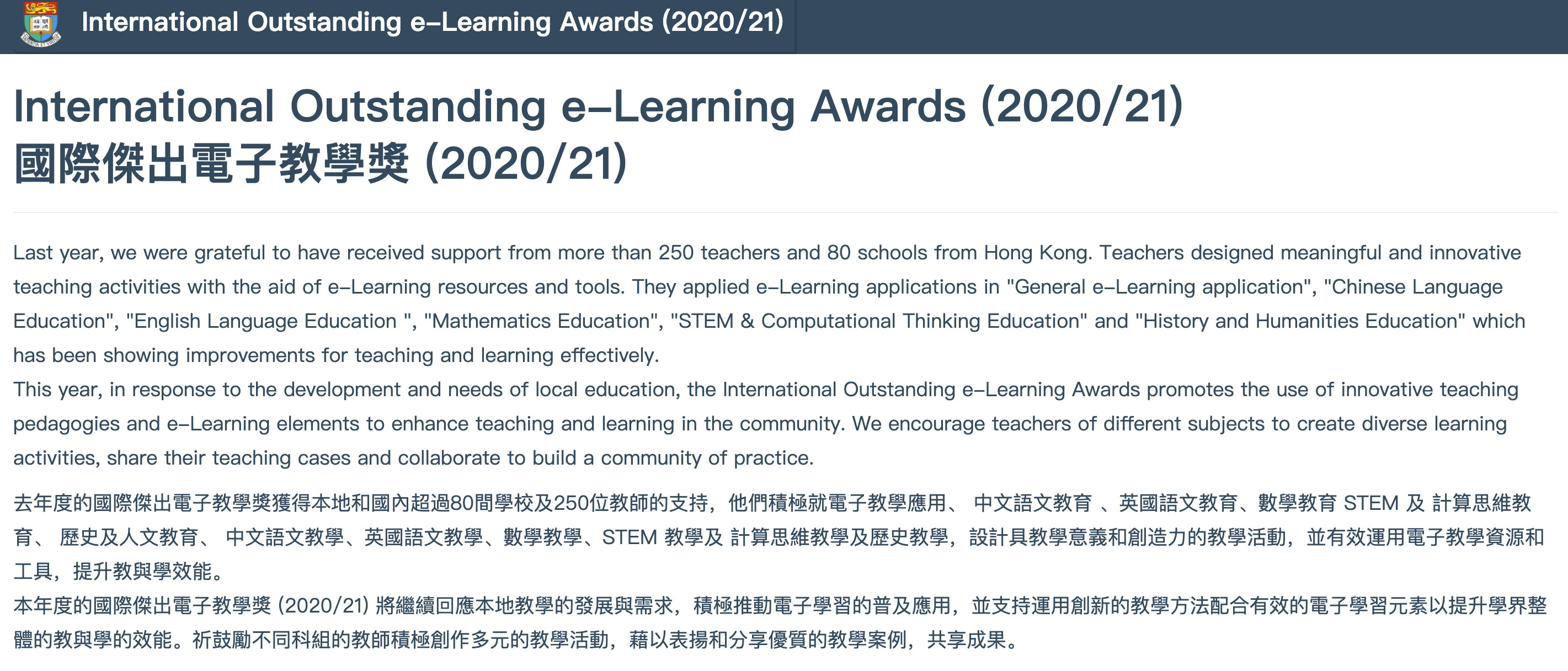 How to Join?
For other general inquiries on active learning with the aid of technology, you are most welcome to reach out to our PALMS team at palms.hk@polyu.edu.hk.